Gremsy Black Silicone Rubber Set
$12.00
Applicable to 10-30 high magnification HD zoom PTZ shock absorption, the use of imported rubber material, ultra-thin hollow smooth hole. The inner cavity of the sphere is filled with a damping liquid, which utilizes the viscous damping characteristics of the liquid so that the shock energy of the momentary impact is dissipated as much as possible in the damping layer. With the slow elasticity of the material to consume high-frequency vibration energy. Greatly enhance the high magnification HD PTZ effect, become a real water ripple nemesis.Shore hardness: 25HA recommended the use of extrusion-type structure to install more effective, the installation hole 9.5MM / under the installation hole 9.7MM. Single mount proposal 100-180 grams.
Note: It is strictly forbidden to squeeze the ball, causing damping liquid leakage.
When installing pull-up, then pull down. Replacement of the damping is required regularly to avoid failure.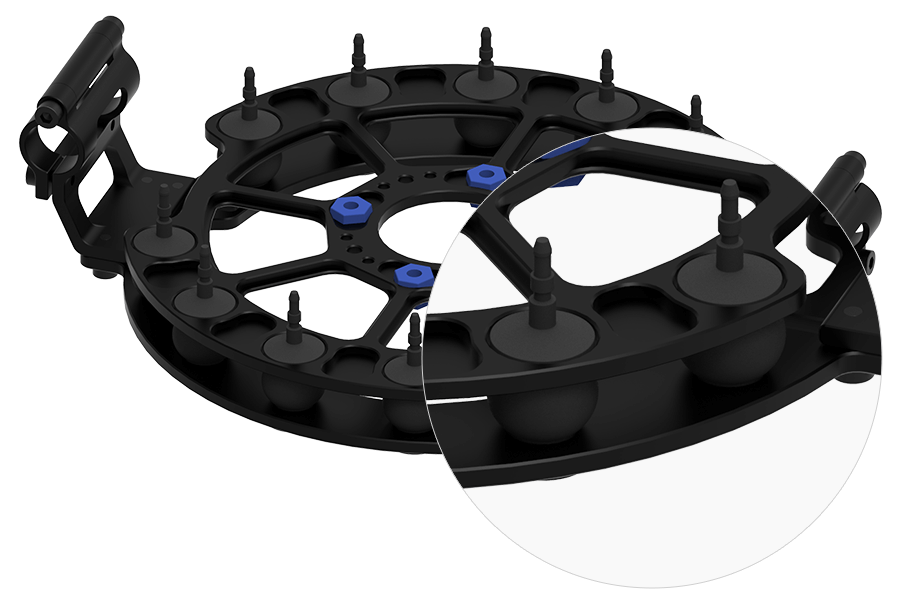 Brand
Gremsy
Shop Gremsy Gimbals & Accessories Online
Gremsy is the leader in lightweight, heavy-duty commercial gimbals. Built for both cinema and industrial applications, Gremsy makes the sleekest gimbals for easy setup and operation. With complete pass-through wiring, the gimbals offer a clean look that can be customized for any drone or any payload. We are one of the authorized Gremsy distributors in North America. If you are looking to Buy Gremsy Gimbals Product Online then you are at the right place. We carry a wide range of Gremsy gimbal Gimbals products & Gremsy Accessories which includes:
Gremsy Accessories like damper, cables, BEC and spare parts for Gremsy Gimbals.
Gremsy Gimbals - Camera gimbal stabilizers for drones & UAVs.