Gremsy S1V3 Bundle for FLIR Duo Pro R
$2,039.00
This bundle supports you in installing Flir Duo Pro R on Gremsy S1, beneath the drone system and connects easily to:
PWM1, PWM2, PWM3 Remote Control
Power in 12VDC
Analog Video Output
*Please note that if you may need the S1 – Power Cable for M600 in case using with M600 frame.
Description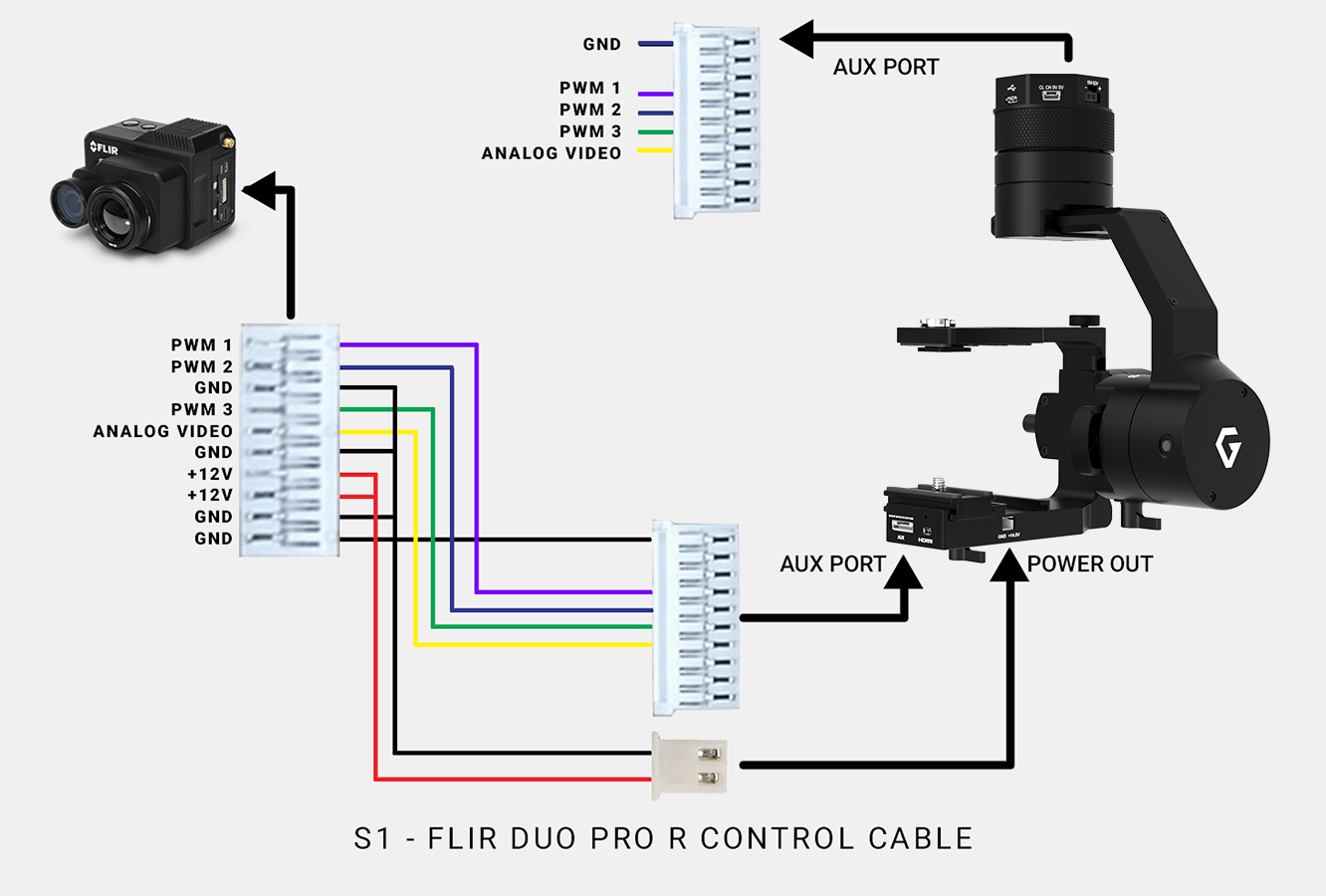 Brand
Gremsy
Gremsy is the leader in light-weight, heavy-duty commercial gimbals. Built for both cinema and industrial applications, Gremsy makes the sleekest gimbals for easy setup and operation. With complete pass-through wiring, the gimbals offer a clean look that can be customized for any drone or any payload.