Gremsy S1V3 Bundle for Wiris Camera/M600
$2,066.00
This bundle supports installing the Workswell Wiris Pro on Gremsy S1, beneath the DJI M600 (DJI A3+ Lightbridge2), power the camera from drone batteries and easily control the camera as well.
Interfaces with the following:
SBUS
Can bus (DJI M600 and A3 controller compatible)
Mavlink
Possibility of connection with an external GPS
External trigger
Description
S1 – AUX Wiring Diagram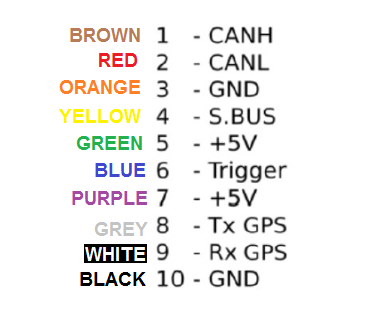 Wiris Pro Wiring Diagram

Brand
Gremsy
Gremsy is the leader in light-weight, heavy-duty commercial gimbals. Built for both cinema and industrial applications, Gremsy makes the sleekest gimbals for easy setup and operation. With complete pass-through wiring, the gimbals offer a clean look that can be customized for any drone or any payload.
IN THE BOX
| | |
| --- | --- |
| Gremsy S1V3 | x1 |
| S1V3 – Damping | x1 |
| S1V3 – Power & Control Cables For Wiris Camera/M600 | x1 |
| Lightweight Right Angle Micro HDMI Cable | x1 |
| Wiris Camera Top Bar Screw | x1 |