Gremsy S1V3 Bundle for Wiris Camera/Non M600
$2,041.00
This bundle supports you in installing Workswell Wiris Pro on Gremsy S1, beneath the drone system, power camera from drone batteries and easily control as well as interfaces with the following:
SBUS
Mavlink
Possibility of connection to external GPS
External trigger
Description
S1 – AUX Wiring Diagram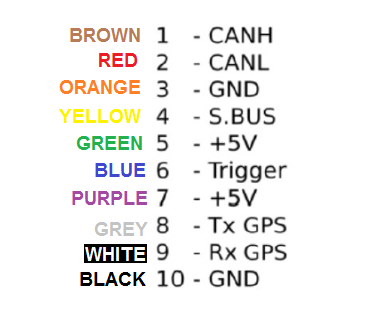 Wiris Pro Wiring Diagram

Brand
Gremsy
Gremsy is the leader in light-weight, heavy-duty commercial gimbals. Built for both cinema and industrial applications, Gremsy makes the sleekest gimbals for easy setup and operation. With complete pass-through wiring, the gimbals offer a clean look that can be customized for any drone or any payload.
IN THE BOX
| | |
| --- | --- |
| Gremsy S1V3 | x1 |
| S1V3 – Damping | x1 |
| S1V3 – Power & Control Cables For Wiris Camera/Non M600 | x1 |
| Lightweight Right Angle Micro HDMI Cable | x1 |
| Wiris Camera Top Bar Screw | x1 |